ABOUT US
Infinity Partners
Infinity Partners is one of the leading boutique, real estate consultancies operating in Poland and throughout the CEE region.  The firm is located in central Warsaw, capital of Poland and financial capital of the CEE region.
We offer real estate solutions, strategic consulting and financial services with strong links to the capital markets.
To date, our firm has participated in over one billion (1 billion) Euros and 300,000 of Gross Leasable Area (GLA) property deals.
Our professional team of specialists is led by Marcin Łoziński, with 15 years of experience. The team provides a range of real estate services, legal, tax and financial – all related to the property market.
Infinity has professional partnerships with: KPMG, Jones Lasalle, CB Richard Ellis (CBRE), Citibank, Fingroup, Kaczmarkiewicz & Wspolnicy, Vistra and Neo Professionals.
commercial & industrial property
Real Estate is one of the safest
capital investments.
INFINITY PARTNERS SERVICES
Investment real estate
Every property is defined by its own set of individual characteristics and every real estate deal is governed by investor objectives.  In the event, every strategy we propose is unique to the circumstances.
Whether your aim, as an investor, is to acquire, dispose or hold on to property, to maximise return on your investment, we execute analyses specific to a property, using a range of performance measures.
Our analyses serve to bring clarity to the decision making process and alongside our strategic consultancy allow investors to plan a strategy to balances risk v return.
The comprehensive list of services we offer engages Infinity with every aspect of the real estate market – acquisition, disposal, retention.
The comprehensive list of services we offer engages Infinity with every aspect of the real estate market
Searching for the most appropriate investment and providing professional advice on where and how to invest their financial surpluses.
INFINITY PARTNERS TEAM
Experts
Infinity Partners is a professional consulting firm offering servicesin the field of
financial advisory and investment transactions.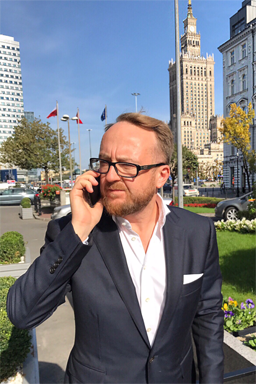 Marcin Łoziński
MANAGING DIRECTOR
A graduate of the Warsaw School of Economics with extensive business experience; he has managed the finances of companies and held Board positions active in a range of sectors. Marcin has been active in the real estate sector for over ten years and has managed the finances of AIM listed funds investing in commercial real estate with a value of over EUR 500 million…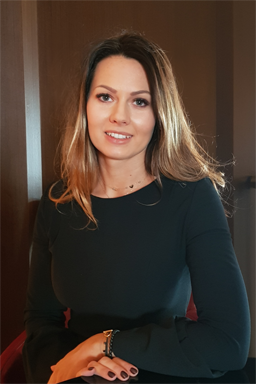 Katarzyna Kramarz
RELATIONSHIP MANAGER
A graduate of the Cracow University of Economics, specializing in banking and finance, and in a financial review.
Kasia has experience in retail and investment banking. She started her professional career in Money – Expert as a financial intermediary in 2006. From 2007 to 2013 she worked as Investment & Credit Advisor in Raiffeisen Bank and…
We invite you to contact us.
INFINITY PARTNERS
Centrum LIM, 17 piętro
Al. Jerozolimskie 65/79
00-697 Warsaw
T | +48 22 245 6006
E | office@infinitypartners.eu